Rigid plastic packaging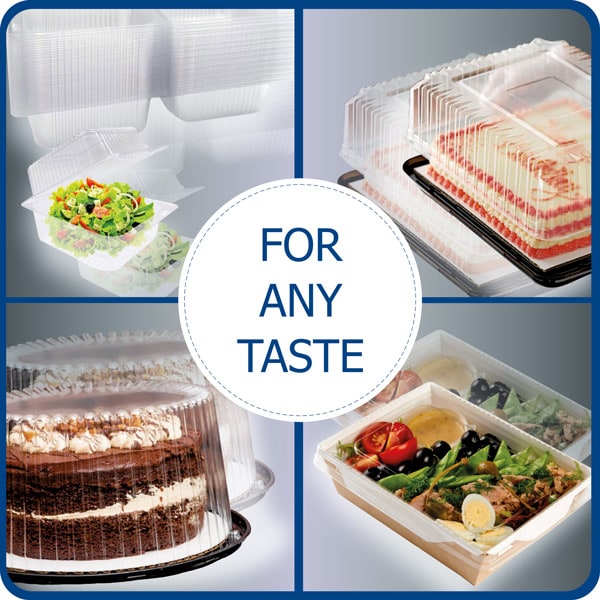 Do you prefer transparent packaging?
If you prefer transparent packaging, we can offer more than a hundred types of various plastic boxes, trays and containers meeting practically all requirements of cookery, confectionary manufacturing plants and shops and other manufacturers.
We produce packages of various designs and sizes for cakes and pastry weighing 0.5kg to 4kg.
We also produce packages for cookery products, such as salads, vegetables, cold dishes, aspics, hot dishes, soups, butter, eggs, bulk food products, sushi, sandwiches and many other products.  
The eco–friendly packaging – allows you to cause minimal damage to the environment during utilization. Due to the internal lamination, which allows retaining moisture and fat, the eco-package is perfect suitable for salads and hot dishes, making it possible to heat them up in the microwave (without a lid).
Dessert containers and bowls (creamans) – allow you to decorate your culinary creations beautifully and gracefully, bring them to the client in portions, preventing them from spreading and allowing you to consider all the layers of the dessert and their components.