Accessories for confectioners and cookery specialists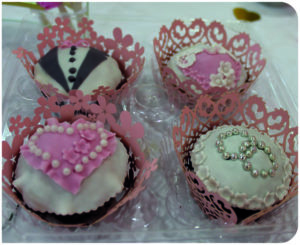 Our range of products include open-work napkins, paper forms (tartlets), color ribbons, foil, metalized substrates, special types of paper, special gloves and other "trifles" necessary to confectioners and cooks.
Open-work paper napkins are, on the one hand, the decoration elements of confectionery products packaging and serving, and, on the other hand, they are used as a barrier layer between the product and the primary packaging.
Paper cups are used for baked goods production and pastry packaging. Napkins and cups are made of grease- and moisture proof materials and are safe for contact with food products.
By skilful use of the accessories, you will please your customers and will make your work easy and pleasant.