Accessories for confectioners and cookery specialists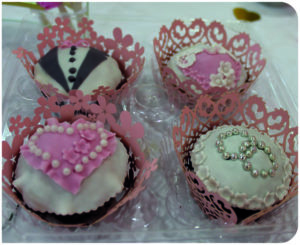 Do you need accessories for the confectionary business?
Openwork napkins, colored packaging tape, molds for cakes are "little things" that allow you to present your product simply and beautifully.
Openwork napkins are a wonderful decorative design that allows you to present your products aesthetically. They are used for table setting, as well as a substrate for packaging confectionery products, protecting the product from direct contact with the main surface.
Colored packaging tape is a bright accent that will highlight your products and give them a festive look. Due to its strength, the tape is not only a decorative element, but also reliably protects your packaging from accidental opening.
Molds for cakes – have a bright design that allows you to decorate your festive table, while, thanks to their dense material, they reliably retain the shape of your product. The molds are easy to use and significantly save time, which makes them an indispensable accessory for baking.